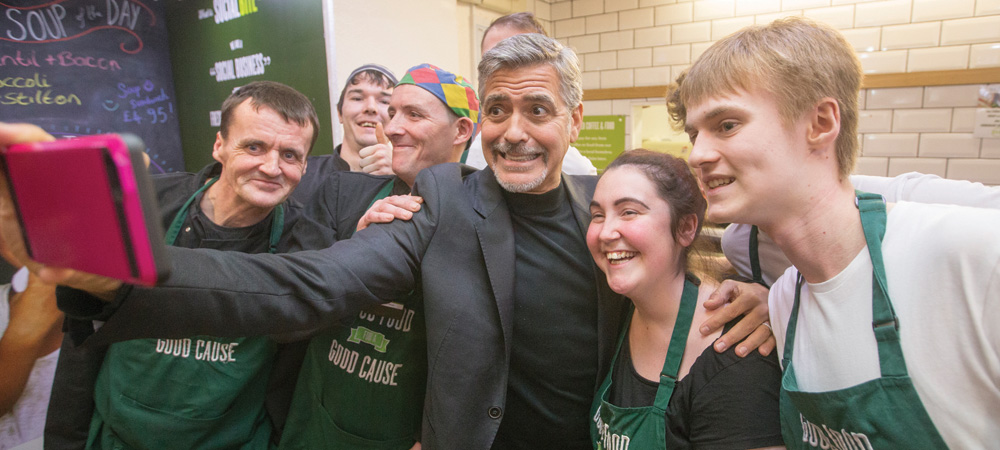 The Social Bite Fund (SC045232) is a registered charity in Scotland which seeks to alleviate homeless through innovative solutions from employment and support programmes, to temporary housing.
Another key aim of the Social Bite Fund is to promote a new way of doing business through the promotion of a "Social Business" model, where 100% of the profits of trading companies are directed at social problems in Scotland.
Social Bite wholly owns two companies which operate the Social Business model, namely Social Bite, a chain of retail stores and catering concessions which employs a quarter of its workforce from a homeless background; and HOME Restaurant which provides training and employment opportunities for homeless and vulnerable people. Home Restaurant also provides weekly sit down meals for homeless people in Edinburgh.
In 2017 the Social Bite Fund will be establishing a community of modular housing for up to 20 homeless people in Edinburgh with the aim of supporting these people into permanent housing and employment, breaking the cycle of homelessness for good.
Social Bite Fund Trustees
William Gorol (Chair)
Josh Littlejohn MBE
Daniel Muir
Marjory Rodger MBE
Mary Harper
Alan Mahon
James Jopling
Social Bite Limited Directors
Josh Littlejohn (Chair)
William Gorol
David Wither
Alice Thompson
Katie Crook
Roz Cushieri
Social Bite Restaurants Limited (HOME) Directors
Edine Gassabi
Josh Littlejohn MBE
Simon Littlejohn
Martin Wishart
David Wither
Marjory Rodger MBE
Social Bite Communities Ltd Directors
Alister Steele MBE, (Chair)
Josh Littlejohn MBE
Daniel Muir
Arlene Cairns
Linda Holden