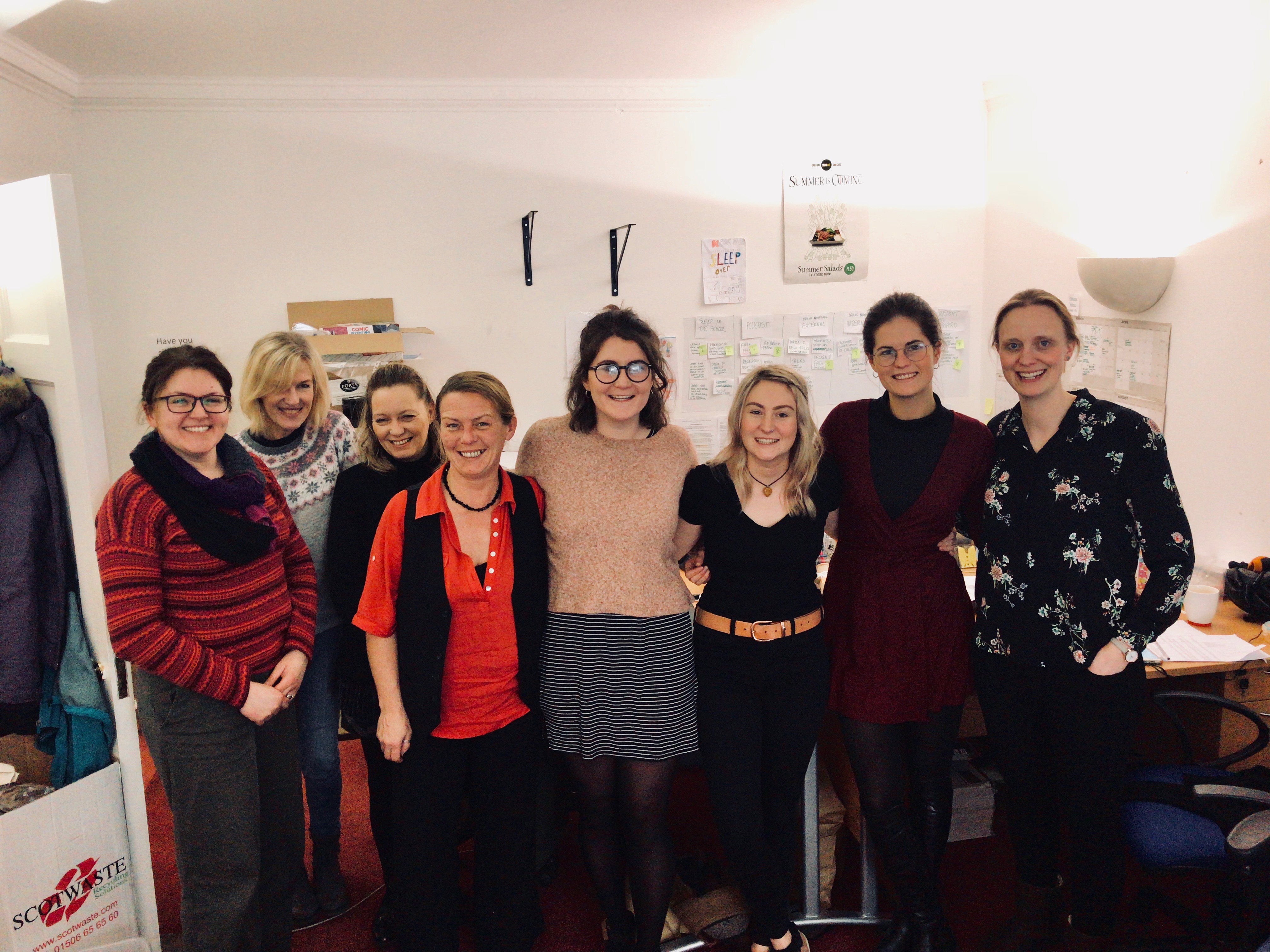 International Women's Day!
Today, Thursday March 8 is International Women's Day and we at Social Bite have more reason to celebrate than most.
We are extremely proud of the fact that as an equal opportunities employer 76.2 per cent of our management staff are women. We currently have 21 management positions ranging through Head Office, Social Impact, Academy, Cafes and Concessions, 16 of which are filled by women and five by men.
A similar trend is also reflected in our SB Ltd Board of Directors.
While not all the women could be present for the photo (some of them had to work!) we would like to let all these wonderful women, whether in Aberdeen, Edinburgh, Glasgow or Livingston, just how much they are appreciated, not just today, but every day.
And while we are on the subject, we thought it might be interesting to profile some of these women and also the services Social Bite provides for vulnerable women over the coming days, so watch for more wonderful women stories shortly on our website.