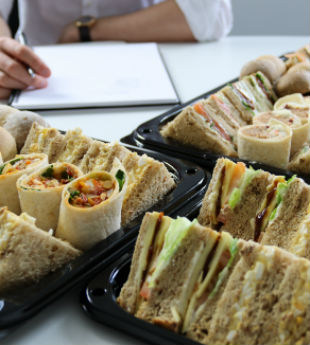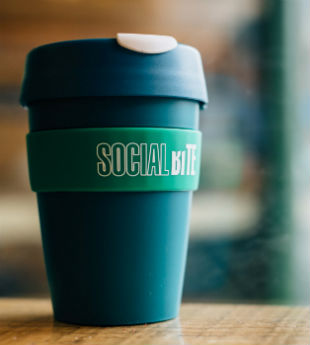 By choosing to order from Social Bite, you'll be…
• Helping us to provide employment opportunities to people experiencing homelessness.
• Helping us to house more than 800 people through 'Housing First Scotland'.
• Helping us to donate over 140,000 items of food and drink each year.
• Joining the movement to end homelessness in your city and Scotland.
Choose a more fulfilling lunch.
Choose Social Bite Delivers.
READY TO ORDER?
Watch our demonstration video to guide you through the process.
Some small T&Cs apply to help us bring you the best customer service possible!
– Please place a minimum order value of £20
– A £5 delivery fee will be charged on all orders under £50
– Free delivery on all orders over £50
"Delivery on time and food delicious!"
Charlene Stafford, Edrington-Beam Suntory
"We use Social Bite regularly for our lunches and the service we receive is fantastic! The quality, as well as the variety of the lunches, is excellent. Thank you, guys! You do an amazing job!"
Jacqui & Mark, Audit Scotland
"Great feedback from all our visitors who enjoyed the food. We will definitely be using your services again! Thank you 🙂 "
Niamh Allison, Sandisk Scotland ltd
"Wonderful food ... wonderful service... and so easy to order. Thank you."
Alex, Godly Play Scotland
"Very easy to order, great quality as usual "
Lucy Ozanne, Law Society of Scotland