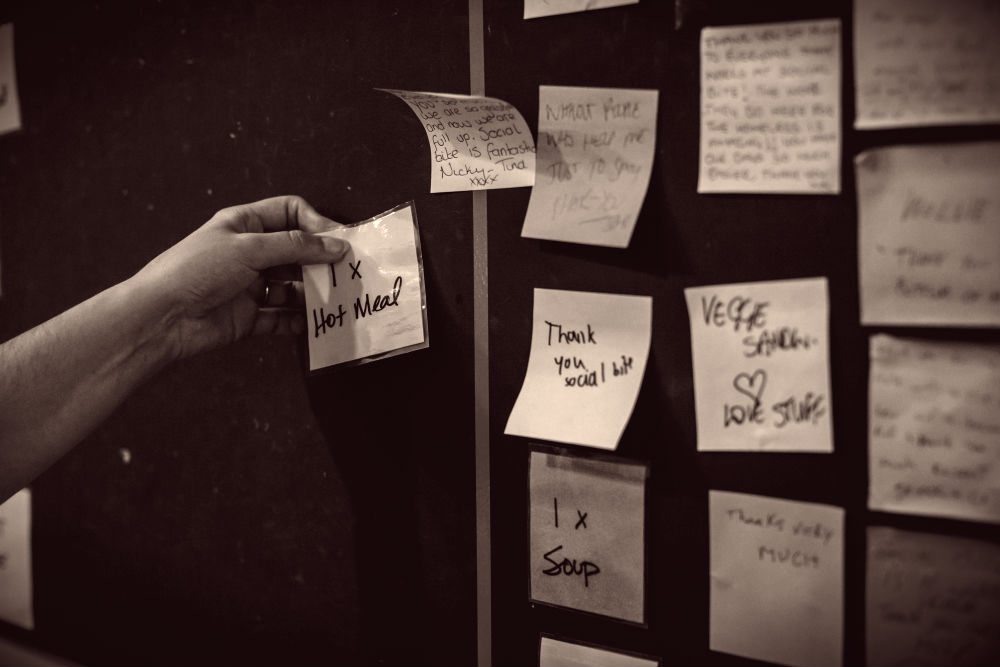 Pay it Forward this festive season
Every year, in the lead-up to the festive period we ask restaurants and hotels nationwide to join the movement to end homelessness in Scotland by taking part in our festive campaign. The campaign asks customers to pay forward meals for people experiencing homelessness to receive a meal during the festive period and throughout the following year.
We have been overwhelmed by the impact of the campaign in previous years with more than 25 participating restaurants. We want to continue to provide this vital and necessary need for food provision in our homelessness communities, not just at Christmas time but throughout 2019 too.
This year, we have te
amed up with many fantastic restaurants and hotels across Scotland to participate in the campaign. You can 'pay it forward' this festive season in any of the Social Bite shops at the till, or in the following restaurants using the small pay it forward cards on tables:
Edinburgh
Vesta Restaurant and Bar
Newsroom
Spatch
Burgers and Beers Grill House
Tiger Lily
Rabble
Montpeliers
Candy Bar
Indigo Yard
East Side
Restaurant Martin Wishart
The Honours Edinburgh
Vittoria on the Bridge
Vittoria – La Favorita
Vittoria on the Walk
Vittoria – Taste of Italy
Twenty Princes Street
Dough Pizza – Rose St
Dough Pizza – South Clerk St
Hamiltons
Voyage of Buck
Treacle
Blackbird
The Table
DINE Edinburgh
Aberdeen
SOUL
Glasgow
Mora Bar & Kitchen
Ox & Finch
Sloans
Brel
The Griffin
Maggie Mays
The Fin Market
Epicures of Hyndland (west end)
Nick's West End
For information on how restaurants can take part in the campaign please contact info@social-bite.co.uk
Or call 0131 220 8206, we'd love to hear from you.
Photo credit: Ciara Menzies Photography