The Social Bite Village is an innovative, low cost, safe living environment for up to 20 people for around 12 -18 months. Throughout their tenancy, residents will receive extensive support in a community environment and learn new skills to help get their life back on track. Residents also receive extensive work placements and employability support.
After 12-18 months we will help transition the residents into permanent accommodation and provide pathways to mainstream employers, supporting their journey back into society where they belong. After 12-18 months another 20 resident's will be welcomed into the village.
The residents are people who find themselves living in mostly unsupported temporary accommodation, shelters, and B&Bs. From our experience, these people have very little hope or social intervention to help them break out of the cycle of homelessness and it costs councils a significant amount of money just to maintain the status quo.
We do not take in anyone with a present addiction issue or with dual diagnosis (mental health and addiction issues). The purpose of the Village is to offer the right support, living environment and opportunities for someone from a situation of homelessness to become an independent member of society.
Creating a Blueprint
The overall ambition is to create a full circle solution to the issue of homelessness – from housing support to employment. In doing so we hope to alter the course of some of Scotland's most vulnerable people for the better – swapping a destiny of poverty and exclusion for one of compassionate support and inclusion. This, in turn, will provide a blueprint for addressing homelessness that can be replicated either by other private individuals, other charities or governments in Scotland or further afield.
We do not believe this is a one-stop solution for all homelessness, but for a subset of the homeless population who have fewer complex-needs, do not have a present addiction issue, and are motivated by living in a community and achieving employment and independent living. We believe we can create a scalable solution.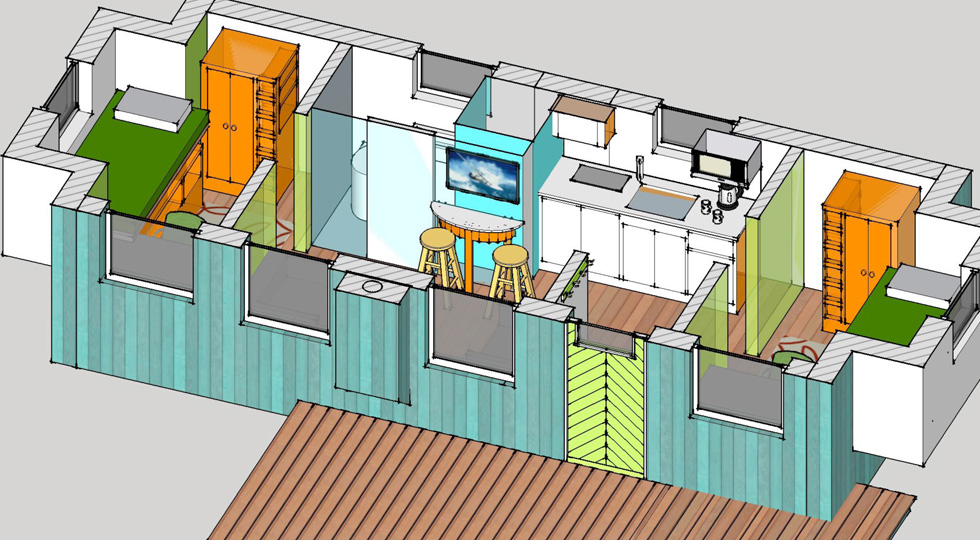 Sign up to our e-newsletter
Sign up to hear about our latest project updates and events, all delivered directly to your inbox.