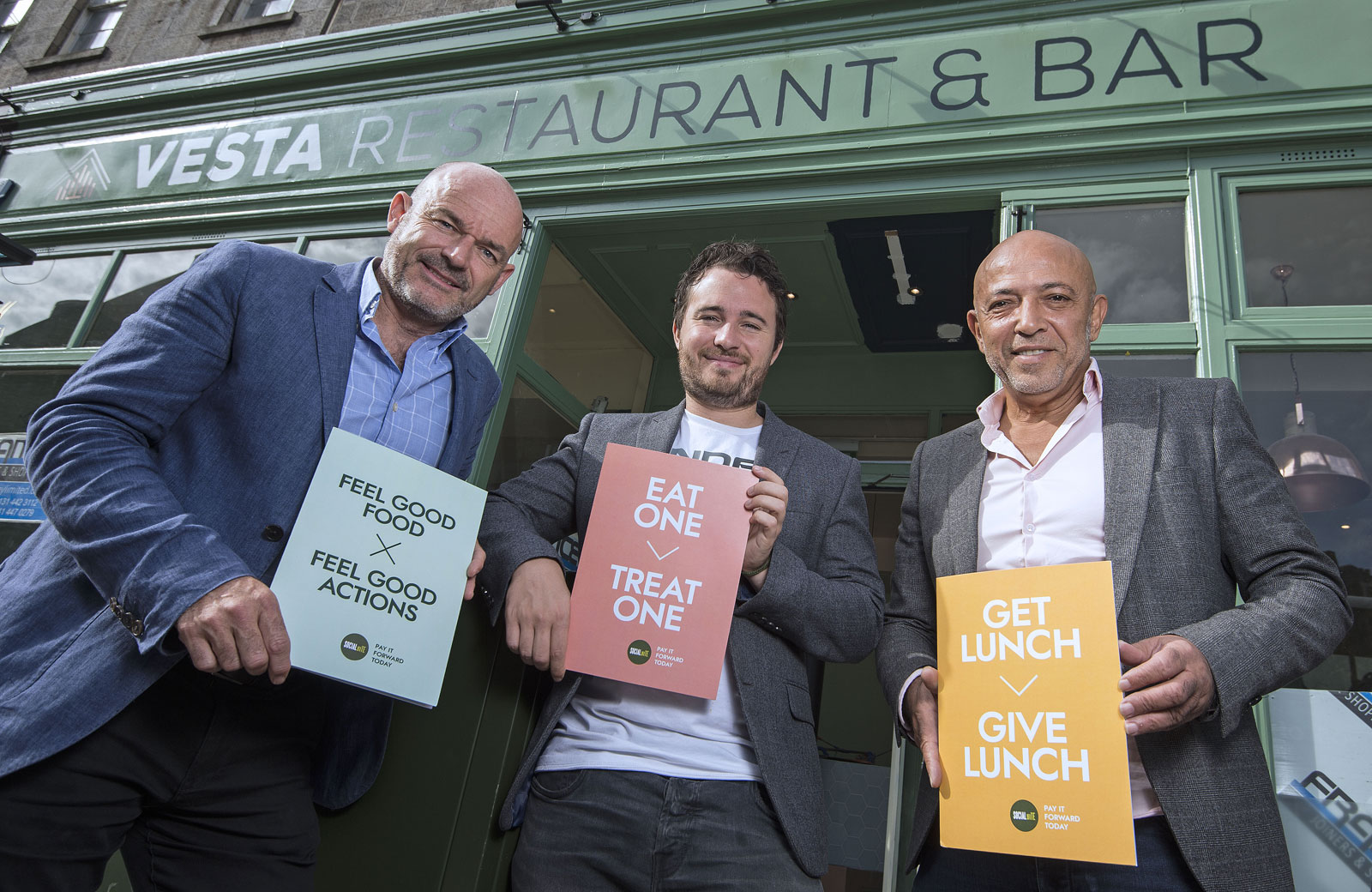 A new direction for Social Bite's restaurant
Social Bite's restaurant Home enters a new chapter this week when it relaunches as 'Vesta'. Originally opened in September 2016 as a partnership between Social Bite and Dean Gassabi of Maison Bleue, the new venture will see the homelessness charity teaming up with David Hall, one of Scotland's most experienced hospitality operators, previously of The Innis & Gunn Beer Kitchens and Tigerlily.
Vesta will continue to work with the Scottish charity to honour the legacy of Home with a reinvigorated look and offer.
Named after the Roman Goddess of hearth, home, and family, the Queensferry Street site has been completely refurbished by Guy Morgan of Morgan McDonnell Architects and will offer a selection of feel-good food to suit all tastes, with vegan and vegetarian dishes taking centre stage.
The restaurant, which was famously visited by Hollywood A-lister Leonardo DiCaprio in November 2016, remains committed to the ethos of Home with training opportunities, homeless meal service and a continuation of the scheme where customers are encouraged to 'Pay Forward' meals for the homeless.
Vesta's, David Hall, said: "Home has become somewhat of an Edinburgh institution, and I hugely admire the work that Dean and his team have done over the years. We're continuing what Home was set up to do, and I'm honoured to play a part in Social Bite's mission to end homelessness in Scotland.
"Our mantra at Vesta is going to be 'feel-good food', serving delicious dishes with big flavours, that not only taste good but leave you feeling good too. In fact, over 50% of our menu is vegan.
"We hope our 'feel-good food' leads to 'feel-good actions'. If our customers have enjoyed their meal with us, they can pay forward meals for the homeless, be it a coffee, lunch or dinner. 100% of their donation will be passed straight to Social Bite's charity to distribute the food and we will open exclusively on Monday afternoons to feed the homeless too. Vesta will also provide training and employment programmes for members of the Social Bite Academy, the charity's four-year, paid course for homeless people."
Josh Littlejohn MBE, co-founder of Social Bite, said: "I'm grateful to Dean and his team for all the work that went in to the first two years of the Social Bite restaurant project and I'm looking forward to its next steps as Vesta.
"Vesta is a place where you can enjoy a delicious, first-rate meal at the same time as helping some of the most vulnerable people in society, and it really does make a huge difference to the lives of many. The restaurant is an extension of what we do we're doing in the Social Bite cafes, and it's great to continue to support people in this way."
Vesta is wholly owned by the Social Bite charity and is supported by an impressive list of leading figures in the Scottish restaurant scene, with Social Bite board members including Michelin-starred chef Martin Wishart, David Wither and Simon Littlejohn.
Vesta can be found at 7 Queensferry Street, Edinburgh, EH2 4PA
Sign up to our e-newsletter
Sign up to hear about our latest project updates and events, all delivered directly to your inbox.